Summer – 2014
Greetings! I am a Professor in the Brian Lamb School of Communication at Purdue University in West Lafayette, Indiana. I came to Purdue in 1986 after five years of doctoral work in the Department of Communication Arts at the University of Wisconsin-Madison–followed by a 3-year appointment as an Assistant Professor in what is now the School of Communication at Cleveland State University. My area of expertise is the cognitive and emotional effects of the media. A number of my articles report the results of research on the effects of frightening films and TV programs as well as media violence. I regularly teach a course on media effects for undergraduates and occasionally teach a graduate seminar on media effects or courses on research methods.  I'm glad you found your way to my page.  Please let me know if you found the information here to be helpful and/or enjoyable. Thanks!
Phone:  765-464-9536    Email:   gsparks@purdue.edu
The flowers are in full bloom!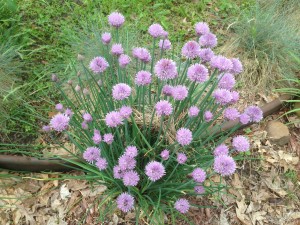 The woods to the Wabash River are in full summer mode!